The right IT professionals for the right job at the right cost—scale your technical resources to quickly and efficiently build a high-performance team.
Your IT needs are diverse & flexible.

Be sure your workforce is, too.
Achieving success happens when your staff is capable and equipped to manage the myriad of specialized needs for project development.
Secure certified IT talent with extensive expertise in cutting-edge technologies—when and where you need it most.
You focus on your vision. OZ will provide the on-demand certified IT professionals to make it a reality.
Match your business cycles and needs with elastic IT resources
Make your IT budget more predictable and cost-effective with usage-based technical staff.
 Increase workforce bandwidth and the technical skillsets at your service with pooled resources.
World-class IT experts
+
your existing workforce

= a scalable high-performance team
OZ Talent Studio aligns your aspirations and needs with cost-effective, certified experts, collaborative development leadership, and end-to-end support.
Mature Processes &
Methodologies
Solution Accelerators &
Knowledge Sharing
Mature Processes &
Methodologies
Solution Accelerators &
Knowledge Sharing
Mitigate operational risk with

strategic on-demand IT talent.
OZ provides specialized expertise and scalability to fill skill gaps, streamline workloads, navigate volatile market conditions, and build momentum toward success.
Add new in-demand skills to your team
Add, remove or swap resources as needed
Hand off responsibility seamlessly
Prototyping & Proof-Of-Concepts
Explore options and try new approaches
Multi-Level Service Desk Support
Free your key resources from mundane tasks
Clear backlogs and handle the unexpected
Certified experts to guide you through a complex,

ever-evolving tech landscape.
Our certified and qualified IT consultants are on stand-by to make lengthy IT talent searches a thing of the past.
Leave behind lengthy job descriptions and drawn-out interviews by utilizing our extensive list of consultants experienced in agile project approach across multiple technologies, platforms, and programming languages.
Scrum masters
project managers
agile scrum coaches
UX designers
Graphic designers
UI designers
Business analysts
product managers
product owners
Engineering leads
software engineers
solution architects
Integration architects
integration engineers
RPA leads
Quality control analyst
quality control automation
DevOps

Data engineers
data architects
AI analysis
Cloud architects
cloud specialists
data scientists
A knowledge-driven culture placed
at the disposal of our customers
Every OZ consultant is certified across one or more of our innovative partner technologies such as Microsoft Azure, AWS, WSO2, UiPath, and Mulesoft.
We're better, together. The world's leading organizations work with us because of our capabilities, speed, and experience—building upon their foundation to foster and share ideas that help our clients grow.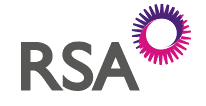 "Some of their questions actually moved us in a different direction," he says. "And it meant that we weren't locked into a rigid plan that could not be altered without significant delay and cost."
Lester Thornhill
President & CEO
Life's Abundance
"We are no longer building something that we will have to change in two years," says Chief Operating Officer Chris Reichart. "We can look to the future and have our platform morph into what's going to be the next cutting-edge product."
Chris Reichart
COO
AHCS
"I asked for a report, and told (a developer) it wasn't urgent, she could get it to me next week," he says. "About an hour later, she had 20 columns and tens of thousands of rows of data. That would have taken us weeks to put together before."
Dr. Marc Fishman
CEO & Founder
Oncology Analytics
"We expect to save a lot of time, reduce errors in handling, cut mailing costs, and improve referral lifecycle times by three months overall… Possibly the best benefit is that our clients are going to be served faster – and hopefully that means more clients served overall."
Chris Peary
Systems Project Administrator of IT Strategies
Division of Vocational Rehabilitation – State of Florida
"They quickly grasped the needs of both our business and of the core system, and made insightful recommendations. As a result, we were able to handle the requirements of the MMA program and benefit from its huge opportunity."
Roger Betancourt
CIO
Simply Healthcare Plans
Unlock Greater Potential

with top IT professionals
OZ Talent Studio provides the technological skills and end-to-end support to bring your aspirations within reach.
Technology is more powerful 
with a high-performance team

Supercharge your connectivity with OZ certified consultants and our 25+ years of innovative experience.
Our certified resources implement
the newest technologies and best practices:
In the Race for Digital Transformation, A New Competitive Advantage:


OZ TALENT STUDIO.
The fast-paced evolution of our technological landscape draws a high demand for the best talent from a shrinking pool of candidates, and OZ is your gateway to exceptional global talent.
Benefits:
300+ certified consultants
Reduce operating and recruitment costs
Mitigate delivery and operational risk
Speed time to market
High-performance teams and staff
Access to the latest technology with support from the best practices and methodologies